Blizzard Concept
Works for Live Art Danmark
2022 "Neptunia" at Live Art for Børn, Aarhus
Neptunia
Kids were amazed to meet Neptunia, a circus plant that can actually dance. The French new circus and neo-magic group Blizzard Concept brought this completely unusual potted plant to Aarhus for us. She loooks like just another Schefflera Arboricola, but when on stage, she gently, but clearly visible to the naked eyes, sways to her very own rhythms. Even for the adventurous artists of Blizzard concept, it was a completely new and challenging experience to train a house plant.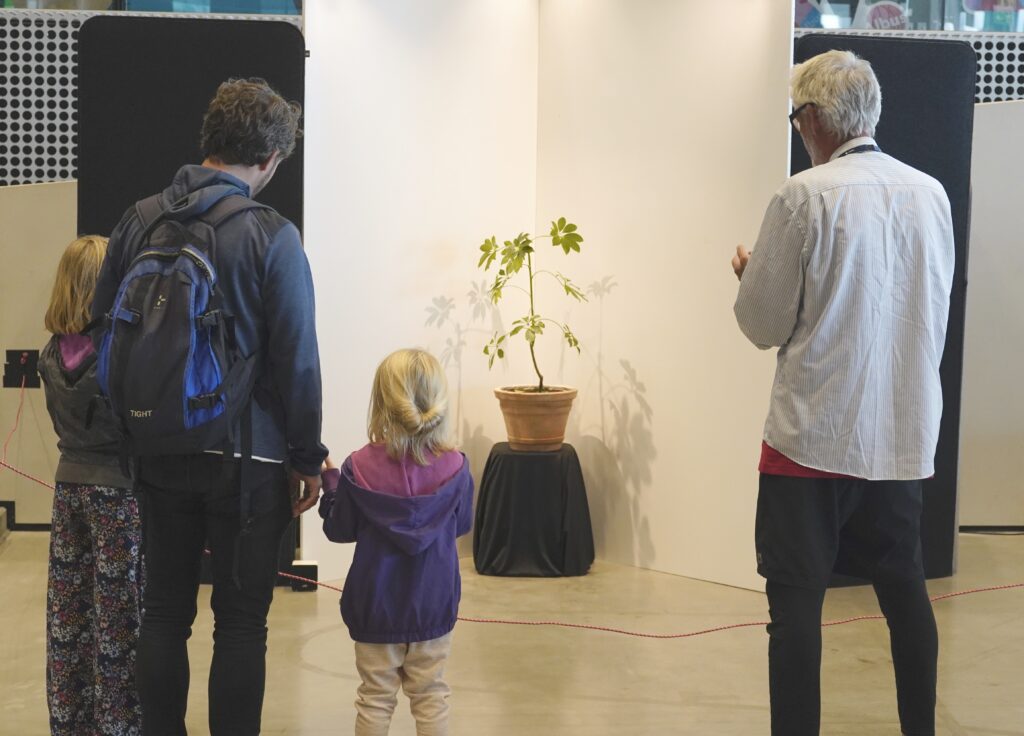 About Blizzard Concept
In 2012, after graduating from Lido circus arts school, clown and juggler Julien Mandier and magician and juggler Antoine Terrieux found Blizzard Concept. Their first production, "Opera for Hair Dryers", plays more than 400 times around the world in a short version, and more than 200 times as an evening long show starting from December 2014.
They built the Blizzard Concept around its very own vision of performance, often out of line with conventional methods, and challenging established thoughts and ideas. They strive to enrich the conventional languages of the circus, focussing their research on object manipulation, new magic and the clown, looking for emotion, the funny, the poetic and sharing all of it with their audiences. The desire and common motivation of the company remains above all to live and share enriching human adventures.
See more on Blizzard Adventure's website (in French).