Boris Nieslony
Work for Live Art Danmark
2015 "Nature Study" and Group Performance with Black Market International at Kulstof 15, Aalborg
2023 Performance at Friisland Live.
Nature Study
Boris began his performance by observing a row of seven fairly large stones that previously had been installed in a line across a narrow street. He preoceeded to move the stones along the street one by one in different ways. Some were held close to his body, in the crook of his arm, others  balanced on his head or on the back of the neck and upper back. Occasionally the sharp sound of a rock crashing on pavement segmented the slow, meditative action. Temporary sculptures occurred: Boris placing a stone on the ground, laying his shaved head on it and, after what seemed like a long time, carefully placing another stone on the side of his head. The resulting small tower remained in place for a few moments, then the top rock dropped to the ground and rolled away, emitting a distinctive sound. Small events like this became meaningful by the utter focus and concentration they were carried out with.
Black Market International
Boris also performed with the legendary performance association Black Market International. A movie about the festival, including long excerpts from this exceptional group performance and statements from the performers can be seen here.
Untitled Performance at Friisland Live
It is always an experience and often an adventure to spend time in the company of German performance art legend Boris Nieslony. The founder of seminal institutions like the Cologne based performance art archive and the performance group Black Market International visited us in Copenhagen to show a performance and give a lecture about his archive at the Royal Art Academy.
For his minimalist master piece at Friisland, he simply traversed the rooms, gently touching and feeling the walls, measuring every one of his movements against the materiality of the room they took place in. All the time gently whispering, talking, making faces … a striking image of the human quest for understanding.
About the Artist
Boris Nielsony devoted his entire life to artistic manifestation. During his career as a performance artist, he often also took on the roles of event organiser and researcher. All three activities essentially become one in his work.
Boris was a co-founder of the Künstlerhaus Hamburg in 1977 and the Kleiner Ausstellungsraum in 1978. The latter was one of the first spaces to continuously show installation and performance art in Germany. In 1981 he created numerous live art situations such as "Das Konzil", confronting 70 artists with one another for 30 days, meeting around a long table and performing day and night.
In May 1982 he repeated "Das Konzil" in the form of a secluded 30 days performance, followed by an open live situation inside of two overseas containers located first in a street and in a theatre space later. During this performance event he developed the idea to create the Performance Art Network, which still exists today. This research and service project compiles information about alternative art spaces and projects, collects materials for developing ideas and performance projects, and amasses one of the biggest performance art archives in Europe.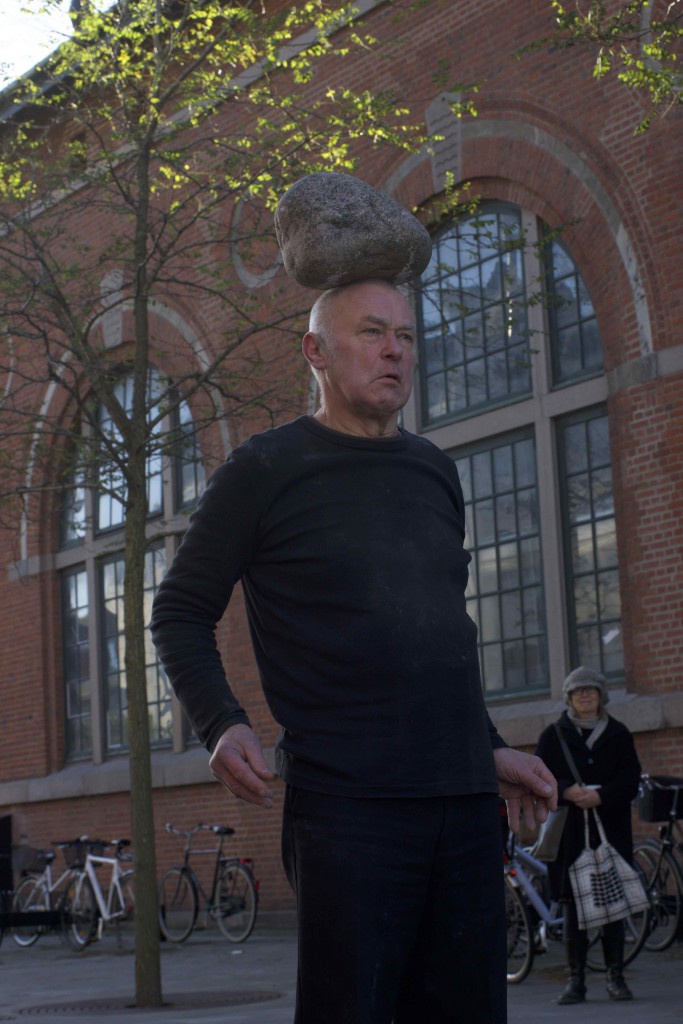 Together with a group of international artists Boris founded the work group Black Market International in 1985, which has since organised performance art events around the world. In 1991 they created The Black Market International Philosophical Statement "Network and its Structure", aiming to enable performance art in every moment, free from all forces of habit.
Find massive amounts of performance-philosophical writings on Boris' website.