Francis Patrick Brody
Works for Live Art Danmark
2021 Artist in residency, "The Ignorant Gamesmaster", live game and performances at Friisland.
The Ignorant Gamesmaster
"But now the gamesmaster opens his mouth to explain the game.
He makes a series of reasonings in order to explain the series of reasonings that constitute the game.
But why should the game need such help?"
During his residency with Live Art Danmark, which we facilitated in collaboration with Copenhagen Contemporary, performance artist Francis Patrick Brody developed and presented a series of gamea, and audiences were invited to play. Due to the ignorance of the gamesmaster, Francis himself, who refused to provide a set of rules or any other explanations on how his games were to be played, the players had to figure out the course of the game, rules and moves of the intricately designed stones across several boards, aims, goals, and final outcome. This forced the players to interact and communicate in unforeseen ways and opened up new, unexpected spaces for interaction.
The difference between the performance and the exhibition formats of Francis' performance games was that Francis himself would be present and get involved in the course of the game in the performance version, which was shown during our performance presentation format "One Night Stand" at our project space Friisland, while in the exhibition/installation version the visitors were left to their own devices.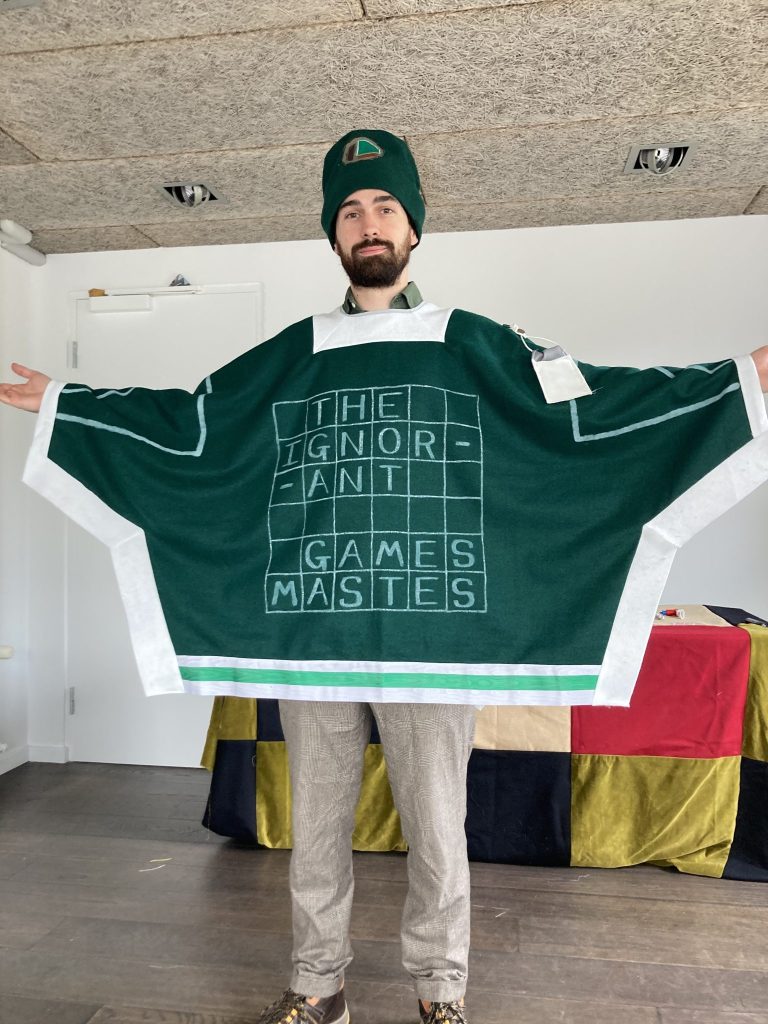 About the Artist
Francis Patrick Brady is an artist living and working in Malmö, Sweden whilst also working in Copenhagen and London. He graduated from the MFA Critical & Pedagogical Studies at Konsthögskola Malmö in 2017. He is currently in residence at Inter Arts Centre (SE) and has presented projects recently at ALT_CPH (DK), SIGNAL (SE), Moderna Museet (SE), PLX (SE), SØ Gallery (DK), Delfi (SE), TURF projects (UK) and Turner Contemporary (UK), Vermilion Sands (DE) and Copenhagen Contemporary (DK).
He is a co-founder and curator at Celsius Projects Gallery in Malmö. He is also a co-organiser of the art collective Union Group, who have a focus on roleplay, VR, consent safety, and immersive practices. He is an associate lecturer at Chelsea College of Art at University of London and regularly teaches workshops at other art universities and institutions.
More info on Francis' work can be found on his website.